I was at the Grand Canyon last Monday (in my NSX), and in the parking lot was this S2000 from Texas: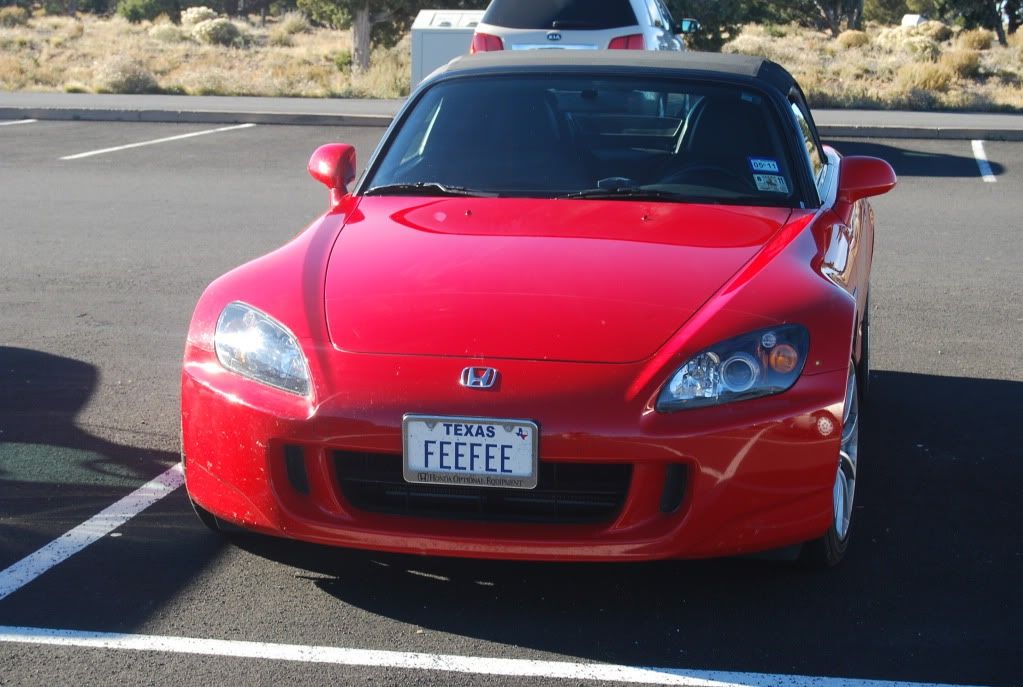 As I was leaving, I was just about to "card" him, when he and his wife walked up. Turns out they are from Lubbock, and had never heard of S2KCA or S2KI. After explaining the advantages of these on-line forums, here's hoping they will check in after their trip.
Oh, they said their son had once owned an NSX!